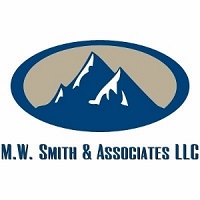 M. W. Smith & Associates LLC, is an independent Insurance and Financial Services agency helping individuals achieve financial independence, and employers attract and retain key employees for over 30 years.  No client is too big or too small.  Our services include analyzing your current plan or building a completely new plan. We examine and bring forth, the best rates for you with our vast network of carriers our agency works with. 
Our core values are to provide personalized service through integrity, trust, relationships, and success.
We specialize in various areas such as Group Benefits, Financial Planning, Health Insurance (on and off the marketplace), Medicare, Dental, Vision, Life, Disability, Retirement Plans & more.   
ETFs have some attractive features that set them apart from mutual funds, but there are also cost and risk factors to consider.

Focusing on dividends can be appropriate for almost any investor, especially if they are reinvested to purchase additional shares.

Need help understanding complicated retirement savings guidelines? Here are four ideas to help simplify some savings strategies.

Treasury Inflation-Protected Securities (TIPS) can help hedge a bond portfolio against a potential spike in inflation.