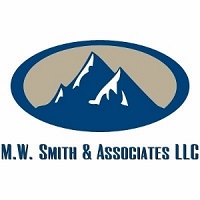 M. W. Smith & Associates LLC, is an independent Insurance and Financial Services agency helping individuals achieve financial independence, and employers attract and retain key employees for over 30 years.  No client is too big or too small.  Our services include analyzing your current plan or building a completely new plan. We examine and bring forth, the best rates for you with our vast network of carriers our agency works with. 
Our core values are to provide personalized service through integrity, trust, relationships, and success.
We specialize in various areas such as Group Benefits, Financial Planning, Health Insurance (on and off the marketplace), Medicare, Dental, Vision, Life, Disability, Retirement Plans & more.   
A flat 21% tax rate may seem like a good reason for a pass-through entity to convert to a C corporation, but there are other factors to consider.

Helping a grandchild obtain a college degree could be life-changing for the student. Still, it's important to consider how a gift could affect student aid and taxes.

Find out how and why mergers and acquisitions take place (and why they matter to investors).

Review the potential benefits of an individual disability income policy vs. a group policy, as well as common riders.